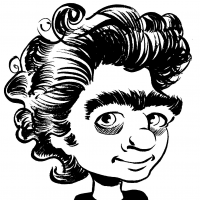 Victor Ramon Mojica
Science Fiction, Children's, Poetry
My need to create is as strong as my instincts of self preservation. Self taught in my artwork, except for two years in an art college, I love to tell stories. I am currently writing a screenplay, a graphic novel, poems, and cartoon strips of my cartoon character, Captain CROSSBONES - all at the same time!
Victor Ramon Mojica Books
You hate your life, while some people dream of having your life.
Darshan Bhosale